NJ Jewish Link & 5TJH: Masbia to Host Fourth Annual 'Chop Hunger' Event
Posted on: February 2, 2023
By Nati Burnside
On Wednesday, February 8, West Side Institutional Synagogue in Manhattan will host an amazing culinary combination of cuisines to benefit Masbia, the nonprofit soup kitchen network and food pantry. The fourth iteration of their annual "Chop Hunger" series will be a high-end event bringing two great food personalities together for an even greater cause.
Alexander Rappaport's nonprofit organization has been doing unbelievable work to fight food insecurity in the Jewish community since 2005, when they opened their first soup kitchen. But Rappaport didn't stop at serving hot meals to those who kept kosher and needed some help. Masbia designed their soup kitchens as "restaurants without cash registers," so that those in need could be treated with respect and dignity.
Masbia now has three restaurants, but their food pantry operation that distributes groceries to those in need actually feeds many more people. An estimated 7,500 families per week are on the receiving end of Rappaport's charitable endeavors.
And yet, that wasn't quite enough for Rappaport.
More recently, Masbia has added programs where they help with relief of natural disasters, as well as famously providing help to asylum seekers who arrive in New York City from the southern border of the United States. Rappaport's work has gained the public acknowledgment of New York City Mayor Eric Adams.
Far from the Big Apple, a deadly tornado ripped through Mayfield, Kentucky, a city of just over 10,000 residents, on December 10, 2021. Local restaurant owner and businessman Micah Seavers decided to do whatever he could to help his community. From his kitchen at Southern Reds BBQ, he started preparing meals for emergency workers starting at 2:30 a.m., right after the destruction.
What was a Western Kentucky barbeque fixture, quickly turned into the center of a relief effort. With 70 lives lost, power outages everywhere, and untold amounts of property damage, Seavers was pumping out tens of thousands of meals to whoever needed them. But while his restaurant was usually busy, it wasn't that busy. His equipment couldn't keep up with the quantity he was trying to produce in such short order. Luckily, he received a phone call from Rappaport.
Masbia had been looking to utilize the many supplies they had obtained during the pandemic to expand their relief work around the country. Some of the items that they had in stock would come in handy in situations that often arose in the aftermath of natural disasters. For example, disinfectant wipes are very useful for those who don't have running water, and can also help a great deal with the cleanup that comes with the aftermath of one of these tragedies.
Rappaport had been inspired to build a small branch of Masbia devoted to relief after he personally saw the devastation caused by Hurricane Sandy. Since then, Masbia had, on occasion, sent supplies to the front lines where they were needed, but Rappaport had never actually gone to the site himself. That was about to change.
After talking to local reporters and asking whom he should contact if he wanted to assist with the effort on the ground, Rappaport got a list of names and phone numbers. Even though he was offering to help, he wasn't really having any luck until Seavers picked up the call. Rappaport approached the situation by asking the same question he usually asks. But it was one that caught Seavers off-guard because he had been on the other end of that same question ever since the tornado had left its mark…
"What do you need?"
After analyzing his surroundings, Seavers told Rappaport that he needed equipment and supplies to help keep their operation running. Luckily, Rappaport had a stock of personal protective equipment due to the work Masbia was doing in New York City during the pandemic.
That settled it. Masbia was going on the road.
Rappaport called around and got even more supplies together. Cleaning supplies, food, the equipment Seavers needed, and more. Enough to fill a few trucks, in fact. And while Rappaport could have loaded the trucks, sent them on their way, and Seavers would have been thrilled, that wouldn't have conveyed the personal touch that Masbia was built on.
"It was important to me that we make a presence there, that we show up, men with peyot and yarmulkes and women in sheitels," Rapaport explained. "I wanted it to be visible who was sending this because more than the supplies and food themselves, there is a solidarity that comes from being there. It's the spirit and the hope that people from far away care and believe we deserve support. It was important for us to go there, to work in the trenches, to deliver meals to people, and to put these friendships together."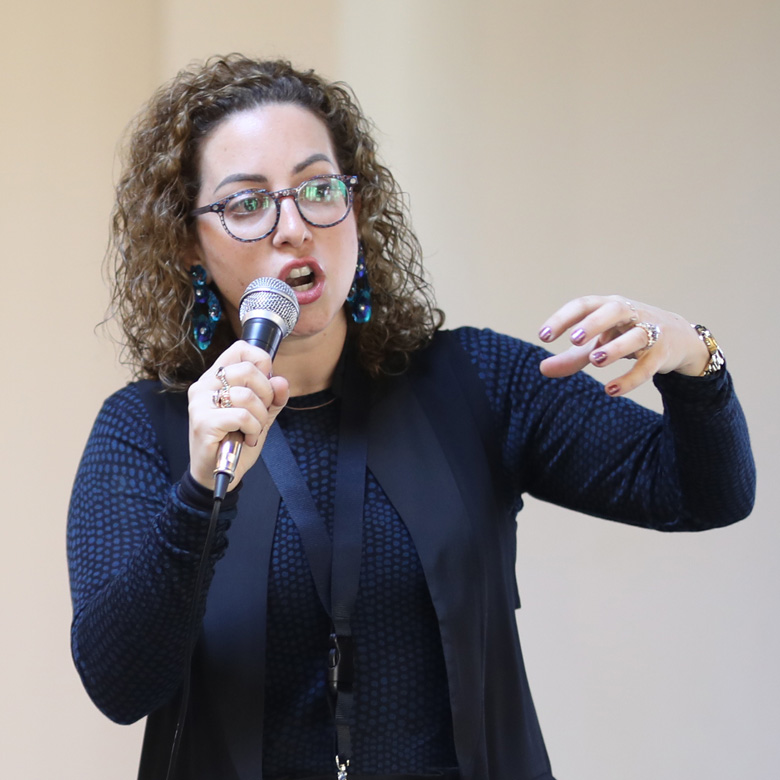 So he got a team together including himself, his staff, a rabbi from the Orthodox Union, and noted kosher food personality Naomi Nachman (who brought her daughter along), and they flew to Nashville. From there, they rented pickup trucks and bought whatever they could at area restaurant depot locations before driving about two and a half hours to meet Seavers.
Rappaport and Seavers instantly formed a bond. Both men have very similar personalities, even if their two worlds are worlds apart. Seavers couldn't believe how much help they were providing. Bringing the replacement equipment allowed Masbia's team to do the cooking themselves from a kashrut perspective.
"We've never lived anywhere with a large Jewish population. Alex was our first-ever meeting with an Orthodox Jew and it was pretty neat," said Seavers about his introduction to the Masbia group. "It was great to show that it doesn't matter what religion you are or what culture you come from … helping is helping. That barrier is gone when it comes to helping folks."
Once he got over the barrier of being able to ask for help, Seavers really started to embrace Rappaport's spirit. In fact, Seavers decided to expand his horizons when it came to relief efforts.
"If Alex can go around everywhere helping people, so can I," said Seavers with determination.
Seven and a half months later, Seavers and Rappaport would help each other again as flooding destroyed homes and businesses in Eastern Kentucky. The waters caused losses in power just before a scorching heat wave arrived in an area where many didn't even have running water restored yet.
Though the area was on the other side of the state (about a six-hour drive), Seavers remembered how Rappaport had traveled much farther in order to help those in need. The two men coordinated their efforts to help those communities as Seavers helped Rappaport with contacts in the area.
"I talked to them after they met Alex," Seavers said of a group of women in Eastern Kentucky who were helping coordinate the relief effort. "They were a little more awestruck than we were. I've lived everywhere and been around people of every walk of life. Having Orthodox Jews come to them was interesting. They were so appreciative of the help."
That was twice that Rappaport had gone to Kentucky, and Seavers was looking to return the favor.
"I told Alex, 'When the chance arrives where you can use us to help you, I want to do it,'" said Seavers with his signature enthusiasm.
As anybody who has ever gotten involved with Masbia will tell you, if you offer to contribute something, Rappaport will take you up on it. It's that idea that led him to put together "Chop Hunger IV."
Previous versions of the event had been centered around an actual competition between famous chefs. However, Rappaport felt that it was time to take the event in another direction. His idea was to bring Seavers to New York City and have his down-home style on display to contrast with another chef that was thoroughly committed to Masbia, Naomi Ross.
Ross is a cooking instructor who has transitioned into being a cookbook author recently. She has participated in a bunch of Masbia food rescues (where food that is in danger of being thrown out is donated) in the last few years and is excited to be featured alongside Seavers in this event.
She had originally gotten involved with Masbia volunteering by connecting with Rappaport through Melinda Strauss, a digital content creator who has a passion for both food in general and Masbia. Ross recently published a cookbook, "The Giving Table," and included in its pages a spread about the organization and all the great work they do. Her book centers around the ways that food relates to the concept of giving, and she decided on her own to feature Masbia in her book as a way to proliferate their message.
Rappaport loved the idea of having these two chefs on stage in front of a crowd to best represent the inclusionary message of his organization.
"Instead of inviting chefs that have nothing to do with Masbia, why not invite chefs who we've worked with? We have people who are very invested and really care about Masbia," said Rappaport in admiration of both chefs. "To bring people like that on stage to contrast different cooking is going to be a lot more fun and meaningful than just having random chefs out there."
"You can't get much farther apart than my cooking and the down-home, Kentucky, non-Jewish, southern world of cooking," said Ross about their upcoming collaboration.
"I've been to New York one other time and you could tell I didn't fit in," Seavers said about his previous trip. "But I have a strong back and I can cook. I know they keep kosher, but I can scoop food into a bowl."
And that's the main feature of this event. One elegantly plates, one scoops food into a bowl, but they'll both be trying to raise money to support Masbia.
"I think [Rappaport] wanted to create an event that will have people not just entertained, but feel like it doesn't matter where you're coming from," Ross said. "We are all coming together for a singular purpose. Even if you're coming from two different worlds, we're all coming together to try to do the same thing, which is to feed people who need food."
Obviously, Seavers has to adjust some of his recipes (and abandon others). While he may have been cooking in restaurant kitchens since he was 12 years old, he's never cooked in a kosher kitchen. Ross will be featuring some of her top-shelf recipes, most of which are from "The Giving Table."
Seavers will have quite the challenge, as many of his recipes would usually feature non-kosher animals, a mixture of meat and dairy, or both. Not only that, but even some of the things that he might be fine to use in theory, he won't be able to bring with him from his own kitchen, and will have to find suitable substitutes for in New York. He has been communicating with Ross for advice on his menu.
Keeping with the theme of those involved having been part of the Masbia family before, the event will be hosted by Strauss.
"It's such an honor to host this event and to be able to meet Micah Seavers," Strauss said. "Masbia always does such a great job with all of their events and with getting their name out there so people know that they exist. Their work is incredible because it allows people who are hungry to have somewhere to go and eat while still keeping to their values as a Jewish person who keeps kosher."
Ross and Seavers will each present six of their favorite dishes along a somewhat parallel line. For instance, both will serve ribs as their main course. As you might imagine, Seavers will be making some southern barbeque-style ribs, whereas Ross will be making her recipe for braised short ribs in a pomegranate and port reduction. The courses will be paired with selected wines, and the chefs will be speaking about each course and even doing live demonstrations of some of the techniques involved.
For those who might not be able to attend the dinner itself, Masbia will be making some selections from the menus available to the public via a limited number of "lunch" and "dinner" boxes. People will be able to pick up the boxes from the West Side Institutional Synagogue from 11 a.m. to 5 p.m. on the day of the event, or have their meal delivered anywhere in Manhattan.
A true foodie fantasy, this event will allow those in the community to attend a culinary spectacle which may be unparalleled for a kosher-keeping audience. Whether you're more big-city fancy (like the five-spice duck breast salad) or more small-town casual (like the marinated chicken breast salad), there's going to be something that works for you.
But even as the two cultures collide, try to think of it more as them coming together.
Read the original article HERE